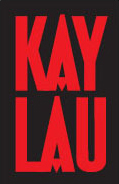 Kay Lau & Associates
Established in 1986, the company is a full-service marketing and advertising firm founded by Kay Lau. The company specializes in consulting for education, B2B, medical devices, non-profit. From logo design, branding, collateral development, web marketing, and social media needs, Kay Lau has the resources to meet your needs.
427 North Canon Drive, Suite 215
Beverly Hills, CA 90210
Tel:
310-278-2200
Under Revision.
Please call or email.